These Are The Best Las Vegas Nightclubs For Couples
November 30, 2022
Las Vegas caters to a variety of desires, and whether you're visiting for a bachelor/bachelorette, anniversary, celebration, or just a quick getaway, there is plenty to entertain and amaze. Finding the right club to party at is key, and everyone's preferences are different. While some groups might be looking for a sprawling nightclub that offers multiple levels or rooms, others might be looking for a more "intimate" setting. Some of the smaller nightclubs still pack a punch but are ideal for couples who want a little more sensuality and a little less crazy. These spots still get wild, but their layouts allow for more canoodling, dancing, and epic views no matter where you're stationed. The best Las Vegas Nightclubs for couples include spots like Jewel Nightclub, TAO Nightclub, Marquee, and EBC At Night, all of which allow guests to enjoy their incredible DJ lineups and tasty drinks, while still providing an intimate setting to do it in, these spots might just fit the bill.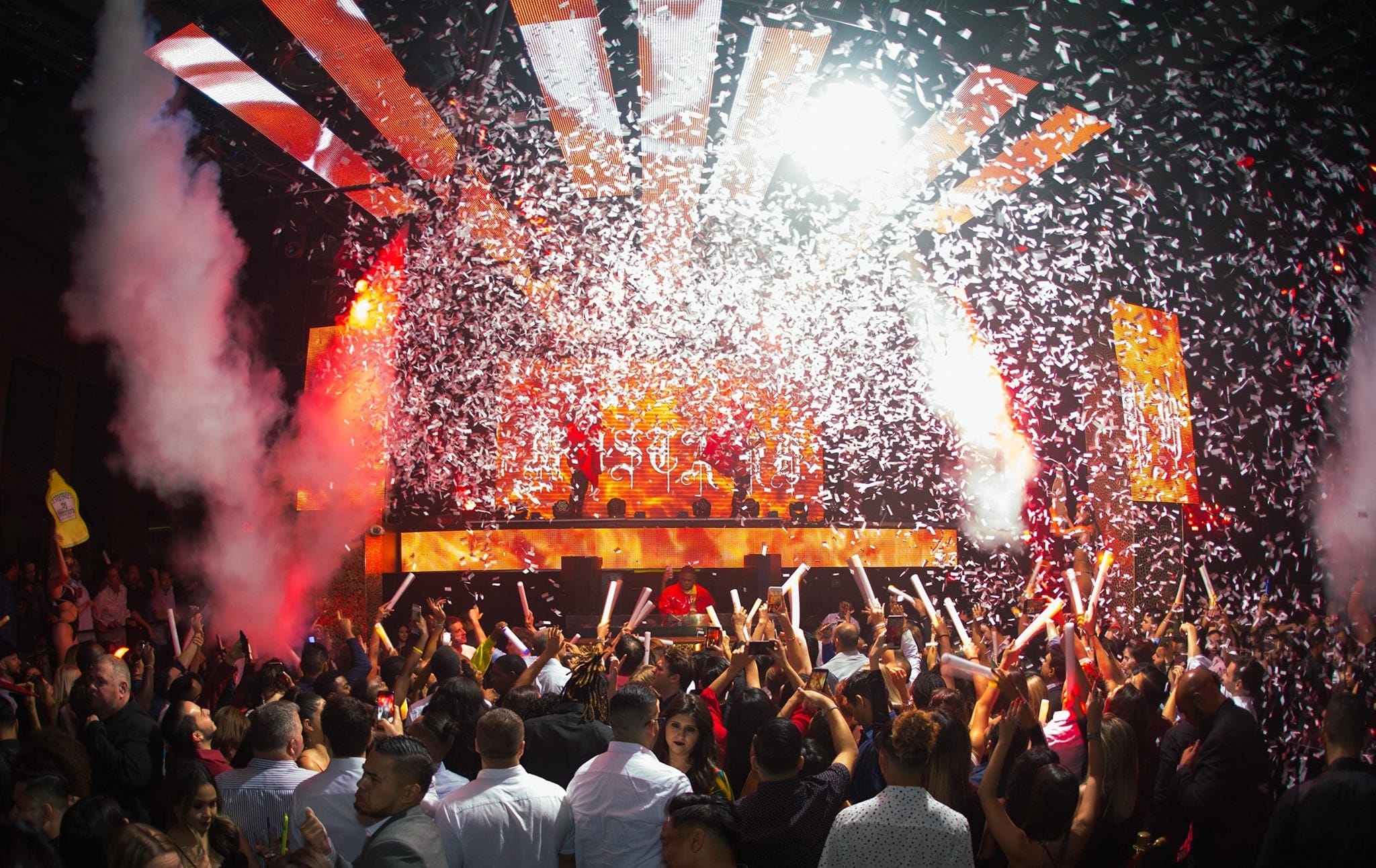 TAO Nightclub made a name for itself when it first opened and has managed to stick around when many other spots closed down or shifted into different management. TAO Nightclub is 10,000 sq ft of dazzling design and impressive decor, transporting patrons from the bustling streets of Las Vegas to a Zen-inspired oasis. Asian-inspired themes pull through across the restaurant and club, providing an intimate setting that is both invigorating and seductive. Tao also offers guest list for for women and men of equal ratio, meaning couples are able to enter for free.
Jewel Nightclub may be Hakkasan and Omnia's "little sister" spot in the beginning, but under the TAO Group umbrella, it is another dazzling venue that boasts less square footage but just as much bang as the other, larger clubs. The impressive LED displays make the space feel alive, like the pulse of the city is running through it. The sound system is state-of-the-art and allows you to hear the popular artists and DJs all around the venue. At 24,000 sq ft, this spot is anything but humble and instead uses the intimate space to produce a decadent and classy layout that features vintage parquets and cozy, tufted VIP sections. Lil Jon and Steve Aoki are only a few of the big names who appear at this little gem. Jewel also offers free guest list for men and women, making this another top spot for couples to enter for free.
Marquee Nightclub might be larger in size than the others on this list, but it is one of the best Vegas nightclubs for couples because of its smaller rooms nestled inside the venue. The Library is one such spot and allows people to take a reprieve from the party on the main floor while they sip craft cocktails among leather furniture and towering bookshelves. The name says it all, but this fun addition feels almost otherworldly when compared with the booming party that sit just beyond the paneled doors. The vibe is still festive, but couples can chat or dance together without being bumped or bustled as much. The rest of Marquee is still great for anyone wanting to party, even in the bigger, busier spaces. Drinks range between $8 and $20, or you can sign up for the guest list as couples are able to enter for free.
EBC At Night is truly something that needs to be experienced to be understood. The Wynn properties know how to throw a party, and EBC is one of the most sought-after pool clubs in the city. While the daytime festivities are infamous, the nighttime version could be arguably better. While artists like Dillon Francis and Gryffin, play their popular tunes, you and your partner can canoodle in the pool (during the summer) or play under the stars without feeling too closed in. Without a roof and walls boxing people up, the possibilities are endless, and romance is sure to be in the air making this one of the best Las Vegas nightclubs for couples.
The post These Are The Best Las Vegas Nightclubs For Couples appeared first on .