The Best Las Vegas Lounges With A Nightclub Feel For 2023
April 1, 2019
Las Vegas Lounges:
A Las Vegas lounge with a nightclub feel? Only here can a cocktail lounge ascend to the heights of near nightclub status. And just as there are some Las Vegas nightclubs you just don't want to miss, the same is true for Las Vegas lounges. Lounges that surpass mere bars thanks to a long checklist of attributes including decor, ambience, libations, music, and service. (At LasVegasNightclubs.com, we're nothing if not thorough.) Read on to learn about the best lounges in Las Vegas. If you still have more questions, visit our discussion board.
Foundation Room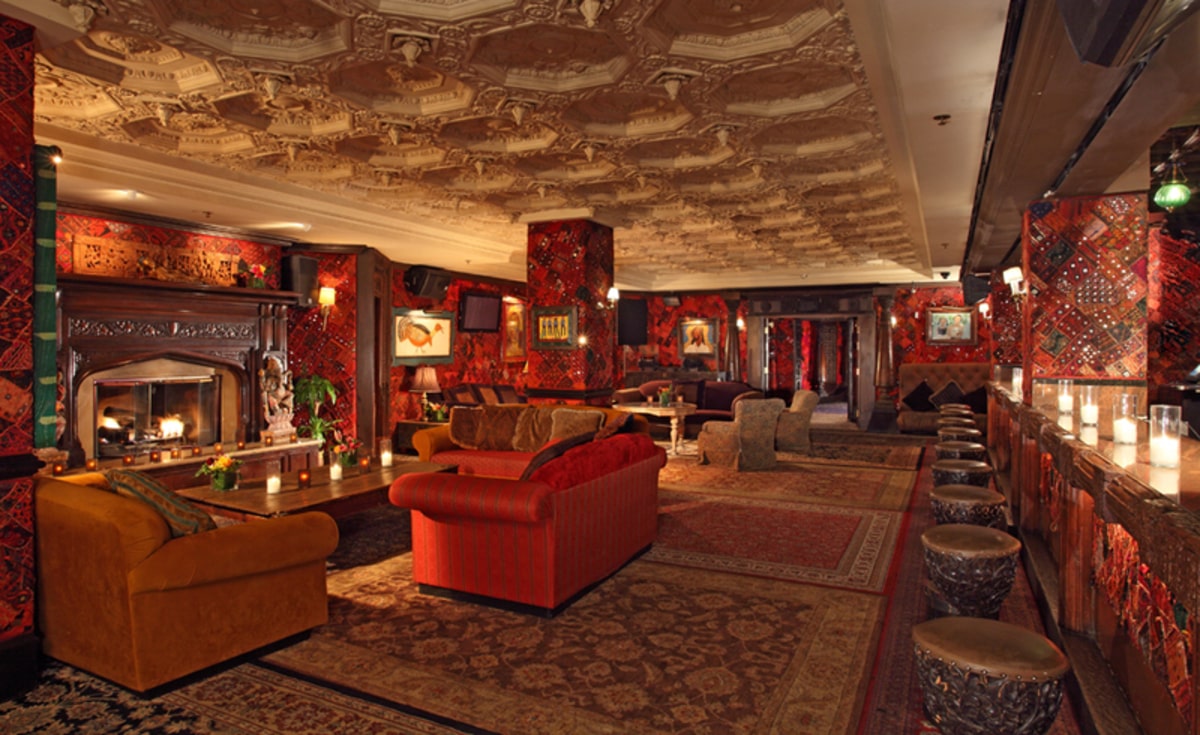 Sixty-three stories above the Las Vegas Strip inside Mandalay Bay, the inside is as exceptional as the outside. Exquisite interior design is matched by an outdoor patio boasting some of the best views in Las Vegas. Foundation Room guests can enjoy a complete night out with decadent dining, inspired mixology, live entertainment, and premier DJs nightly. Sample a mouth-watering classic libation from the vast Specialty Cocktails Menu focused on new and unique creations like the Cucumber Zen, Perfect Gin & Tonic or the Ginza Fashioned.
If you appreciate well-rounded nightlife, and also pride yourself on sharing premier music, art and culinary experiences with friends and colleagues, this Las Vegas lounge may be just right for you.
Clique Bar & Lounge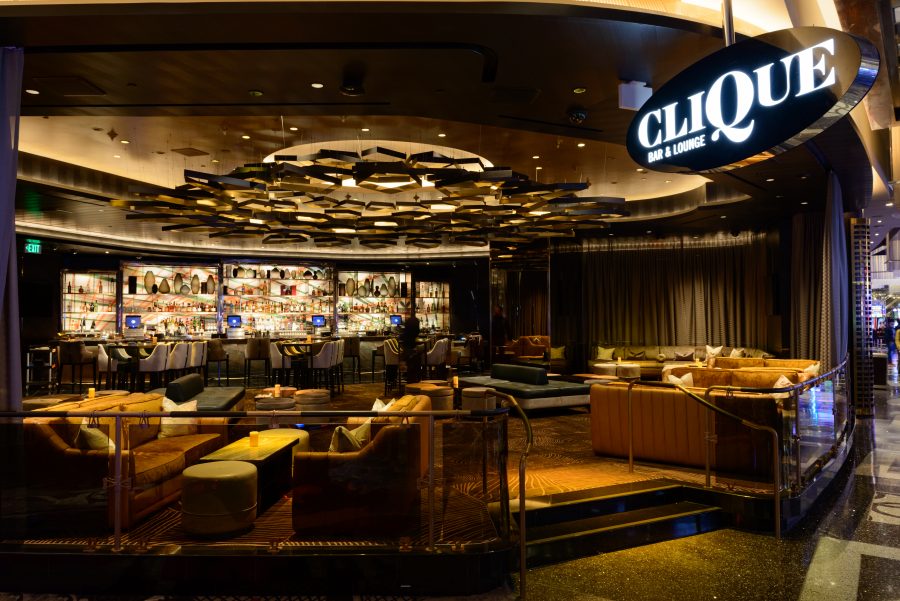 Situated in the center of the Cosmopolitan on the casino floor, this Las Vegas lounge boasts a wide array of experiences. Table-side mixology, timeless music and craft cocktails are just a few of Clique's offerings.
Table-side mixology is at the forefront at this exquisite lounge. It allows inventive recipes from the minds of innovative bartenders to capture your attention and quench your thirst. Clique also offers an array of shooters, champagnes and aperitifs.
Looking to tantalize your palette? Enjoy a variety of savory appetizers and sharable dishes including their famous signature wings, juicy sliders and delicious deep-fried Oreos, which makes for a great stop before heading to Marquee Nightclub.
The Barbershop Cuts and Cocktails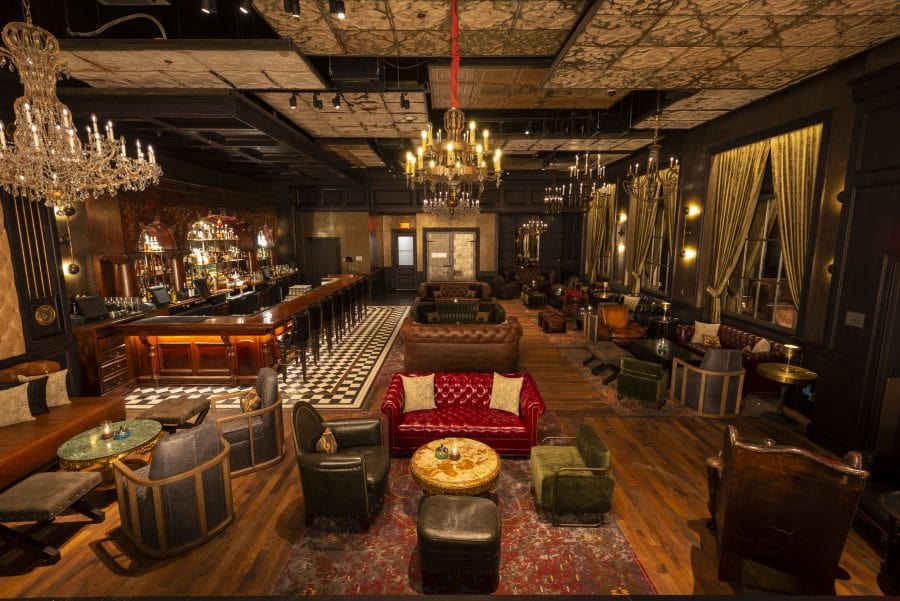 Also located in the Cosmopolitan, The Barbershop Cuts and Cocktails is a throwback to an era long past and one of the best lounges in Vegas. Relax in a barber's chair for a classic cut, beard trim or straight razor shave, all under the attentive eye of a master barber. While you're grooming needs are attended to, sip one of the many finely-aged whiskeys from the Barbershop's extensive collection.
Behind the unassuming janitor's door in the Barbershop is a high-end bar that reminds us of the Prohibition-era. In the evening, The Barbershop Cuts and Cocktails features live entertainment and an extensive whiskey selection. It is one of the newest Las Vegas lounges in Las Vegas.
The Alibi Ultra Lounge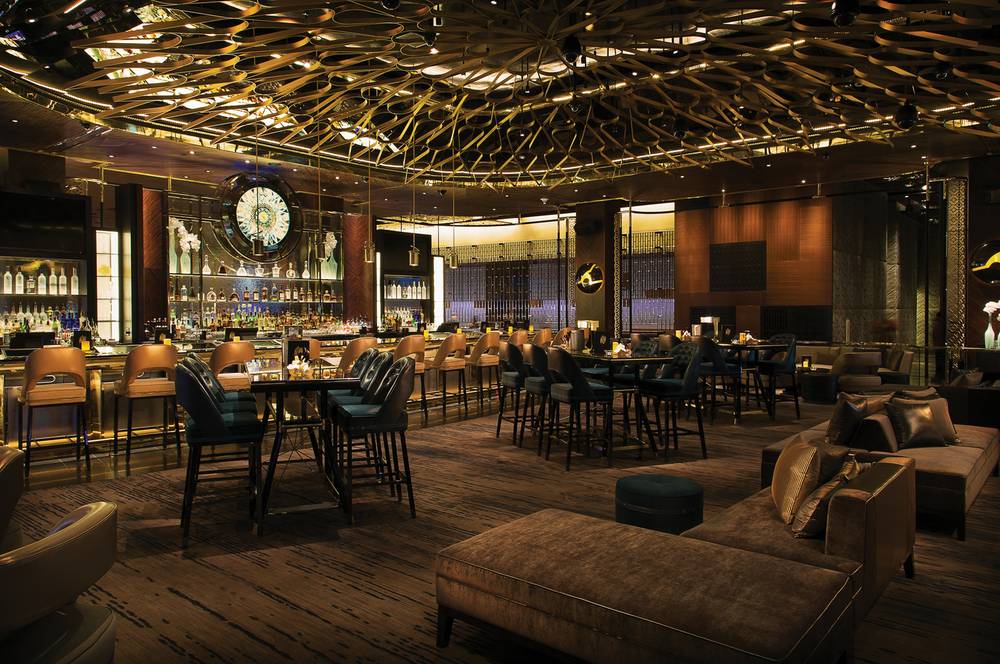 The Alibi Ultra Lounge at Aria Resort and Casino celebrates the perfect combination of premium spirits, imaginative ingredients and high style. Guests are invited to experience unique cocktails handcrafted by master mixologists and matched with exceptional service.The creative cocktail menu offers unique libations with a contemporary approach to the classics.
With a timeless soundtrack and plush environment designed for unwinding, this Las Vegas lounge creates the perfect setting for any encounter before visiting Jewel Nightclub.
Electra Cocktail Club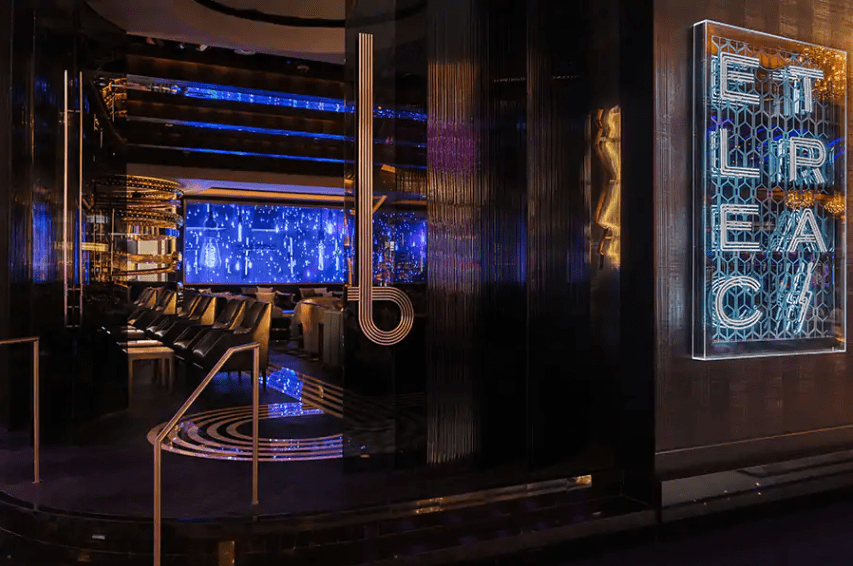 Energize your palate with cocktails that are above and beyond at this Las Vegas lounge. Focusing on rums, agricoles and mezcals–spirits that are just as delicate as any wine or whiskey. From dry to sweet and everything in between, the innovative bartenders of Electra can craft a unique cocktail tailored to your tastes. You can also choose a signature spirit from the menu like the Penicillin, a frozen version of the Penicillin, the Age of Aquarius made with mezcal and passionfruit, or the Unicorn Tears with gin, sherry, and pineapple.
As the night falls, artistic visuals unfold on the digital canvas that spans an entire wall of Electra. From traditional to abstract, custom artworks have been designed to attract attention and provoke thought. The ebb and flow of music from contemporary hip hop and rock pulsates throughout the evening, expertly mixed by resident DJs, which will put you in the mood before heading over to Tao Nightclub.
Juniper Cocktail Lounge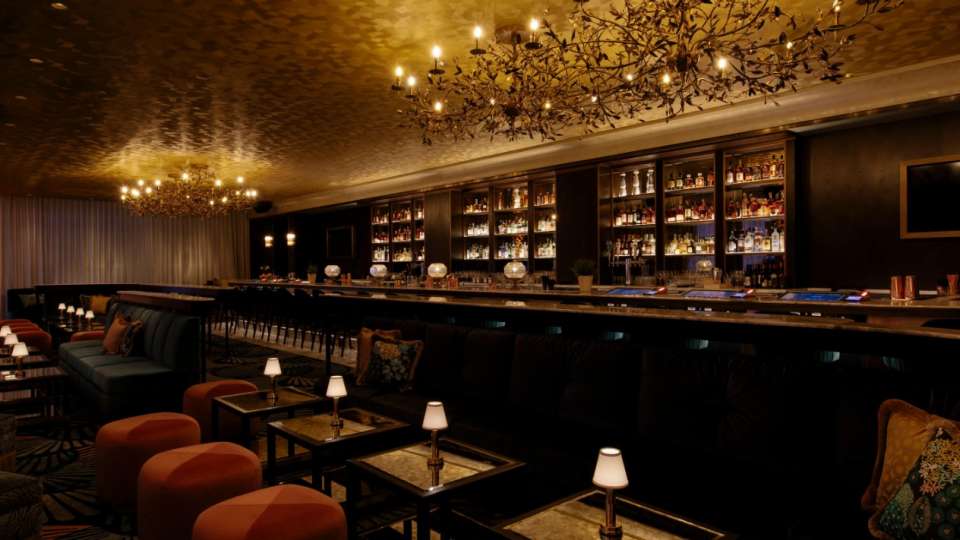 "There's a new gin joint in town" is the moniker of this new Las Vegas lounge located in the center of the newly renovated Park MGM casino. Home to the largest collection of gin in Las Vegas, Juniper Cocktail Lounge takes its name from the juniper berries that produce gin. The menu features a curated cocktail list using house-made juices and syrups alongside an expertly selected spirits menu.
The environment is open and warm with an inviting ambience. At night, a DJ and bottle service add eclectic energy to the mix.
The post The Best Las Vegas Lounges With A Nightclub Feel For 2023 appeared first on .