Resorts World Las Vegas
August 8, 2023
Resorts World Las Vegas:
A Luxurious Haven of Entertainment
The luxurious Resorts World Las Vegas is a shining gem on the Las Vegas Strip. It has quickly become a favorite destination for visitors seeking gaming, unparalleled entertainment, and of course, topnotch nightlife experiences. 
Home to three Hilton premier brands, including Crockford Las Vegas, Conrad Las Vegas, and Hilton Las Vegas, Resorts World combines luxury and fun to create the ultimate stay in Las Vegas. Despite their distinct names and aesthetics, all three hotels at Resorts World Las Vegas are part of Hilton's portfolio. As of July, 2023, Resorts World Las Vegas is the first integrated resort to be constructed on the Las Vegas Strip in over a decade. 
Resorts World Las Vegas takes pride in offering an all-encompassing nightlife experience,
Ayu Dayclub: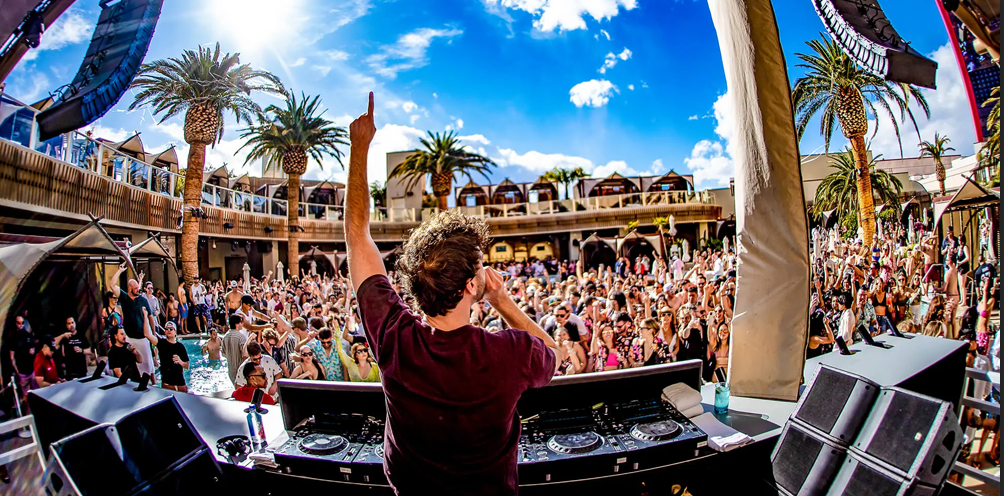 An Outdoor Oasis Inspired by Bali
Nestled within the grandeur of Resorts World Vegas, is the Ayu Dayclub. It is a vibrant outdoor oasis, inspired by the captivating beauty and harmonious atmosphere of Southeast Asia's islands. This tropical paradise offers an unmatched party experience.
With a massive 41,000 square feet of space, Ayu Dayclub is a playground for party-goers and music lovers, hosting some of the top DJs in the world, like Zedd, Tiesto and Kaskade.  Guests can revel in the ultimate vibe of summer as they bask in the sunshine, sipping on cocktails, and dancing to the infectious beats.
Zouk Nightclub:
The Epitome of Las Vegas Nightlife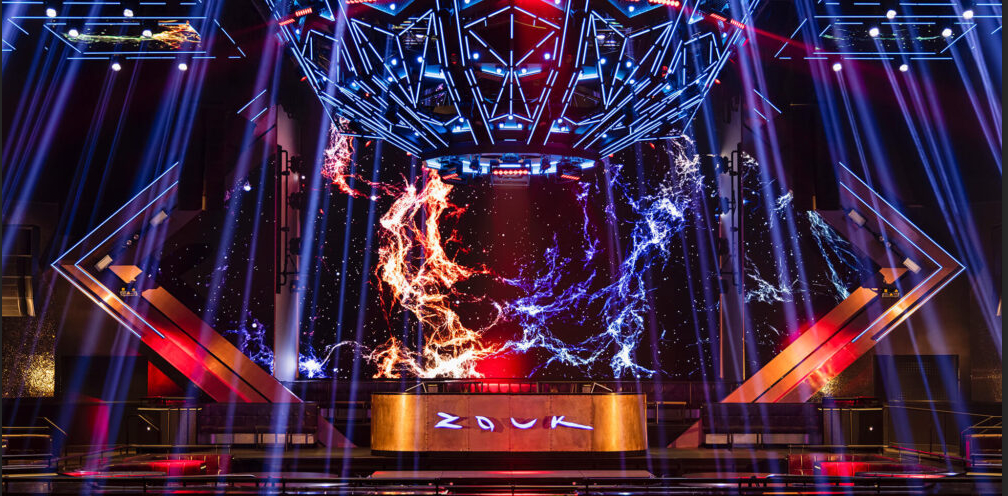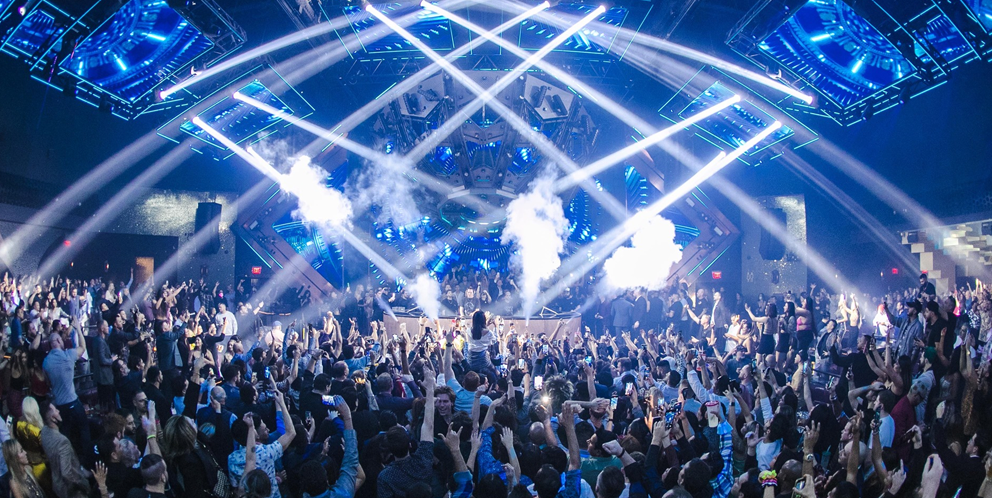 The crown jewel of this nocturnal wonderland is Zouk Nightclub. No resort is complete without a world-class nightclub, and Zouk more than delivers on that front. Spanning an impressive 26,060 square feet, Zouk sets the stage for unforgettable nights.
The club's cutting-edge design features 24 LED squares that can move together or individually. It can even going up and down 12 feet or turn at different angles, creating mesmerizing visual spectacles. The dance floor boasts five exclusive tables for ballers looking to indulge in a premium club experience, while partying to top DJs in the world, like Tiesto or Kaskade.  Not only does Zouk offer a pulsating main club, but it also houses additional venues, the Capital Bar, and Empire, which can function as separate spaces or as an extension of the main club. 
Gatsby Lounge:
A Glamorous Escape at Resorts World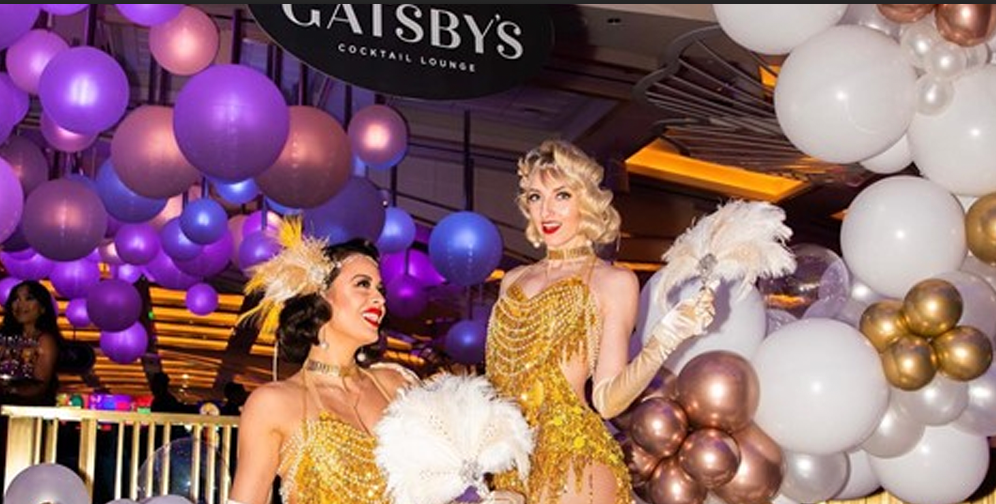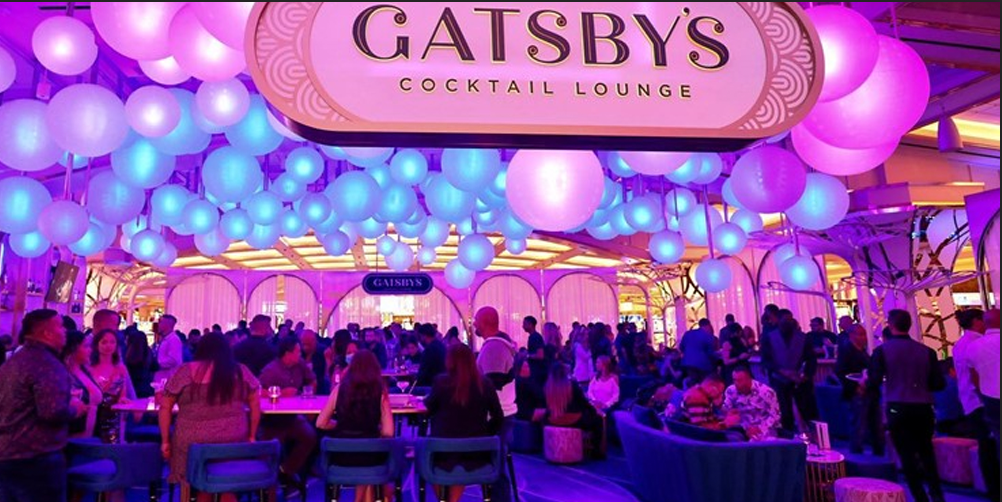 Adding to the allure of Resorts World Las Vegas is the enchanting Gatsby Lounge, a destination that beckons with a touch of Roaring Twenties elegance and an air of opulence. This 4,090-square-foot cocktail lounge pays homage to the charm of F. Scott Fitzgerald's era, encapsulating the essence of The Great Gatsby within its sophisticated walls.
One great way to check out these epic venues is with LA Epic Club Crawls Las Vegas! Check out there Las Vegas Pool Crawls or Las Vegas Club Crawls. 
The post Resorts World Las Vegas appeared first on Las Vegas.