Nightclubs For The Over 40 Crowd In Vegas
June 11, 2018
Best Nightclubs In Las Vegas for over 40:
So you're coming to Las Vegas and–gasp!–your over 40. Where will you party? Where will you want to party? Clearly, this occasion calls for something sophisticated, not sweaty. Something tasteful, not rambunctious. Hold on to your hats folks because there are places for you and yours. Read on to learn about the best nightclubs In Las Vegas for over 40. Or if a nightclub isn't your thing, check out a Vegas lounge.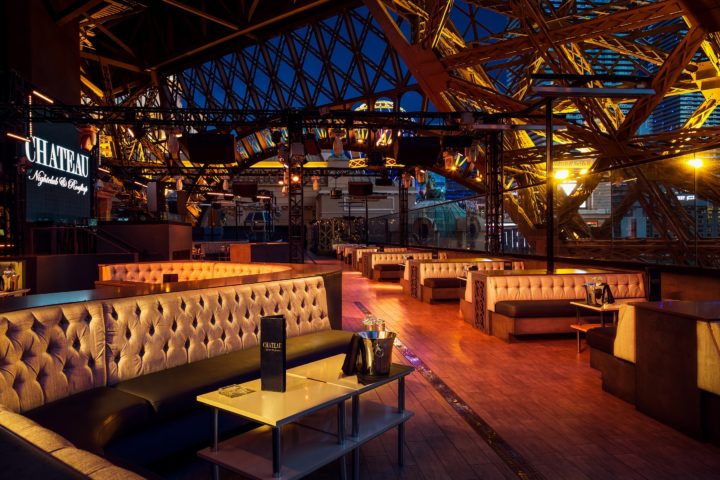 One of the best nightclubs in Las Vegas for over 40 begins at Chateau. Imagine being high about the Vegas Strip with luxurious gardens to one side and a replica of the Statue of Liberty on the other. A warm breeze passes by, top 40, EDM and hip-hop music waft up to your location as you gaze across the street at the indomitable Bellagio Fountains. If you can imagine that you've pretty well got a feel for Chateau in the Paris hotel. It's tough to take in a spectacular view while still maintaining a connection to Sin City, but Chateau does it handily.
Inside Chateau is simply beautiful with A-list DJs spinning from 10 feet above a fireplace surrounded by sumptuous leather chairs, sofas and magnificent chandeliers. The rooftop garden–the outdoor nightclub–is far more than just a balcony with a with a view. It's more like the gardens at Versailles waiting for you to explore them while the music plays, and the warm breeze embraces you, and the drinks glide down oh so deliciously. Viva La France!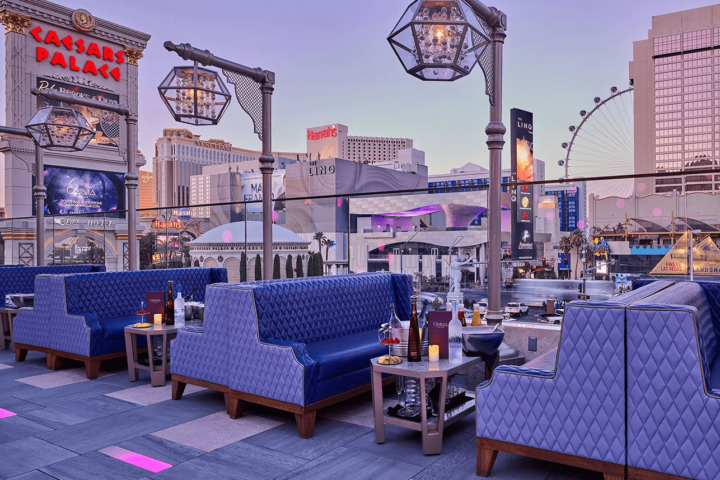 One of the best Vegas bars for 40 somethings is, without doubt, the Omnia Patio located in Caesars Palace. Currently run by those talented people at Hakkasan, the Omnia Patio boast luxurious, elegant gardens coupled with ultra-modern design. Topping off this otherwise, picture perfect environment is the latest sound technology and high-end production values creating an ambiance that can't be outdone. Omnia rises out of the ashes of the former Pure location and thanks to the folks at Hakkasan proves that no good space can stay open for long. Couple the Hakkasan touch with The Strip location and the appeal of Caesars Palace, and you can't go wrong.
If you're a 40 something looking for the newest, hottest and most now club in Vegas for you and your peers, Omnia is is the answer. The DJ roster is epic including names like Steve Aoki, Martin Garrix, and Alesso. There's something about being outside in luxurious surroundings in Las Vegas. Now that something is called the Omnia Patio.
The post Nightclubs For The Over 40 Crowd In Vegas appeared first on .