Las Vegas Halloween 2022
August 19, 2022
Nothing is scarier than having no plans for Halloween! Instead of searching for the closest Spirit Halloween near me, jump straight to the good stuff on the Strip. Let us help you plan the best day of the spooky season with the best Halloween events in Las Vegas.
Grab Some Grub during Las Vegas Halloween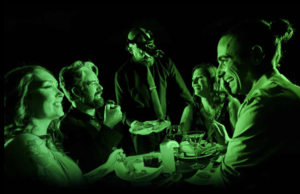 WHERE: 3871 S Valley View Blvd Ste 8, Las Vegas
WHEN: Hours vary Thursday through Monday 
Grabbing a bite to eat doesn't sound scary — but doing it in the dark could be. Blackout Dining provides the unique experience of sampling an unknown menu under the cover of total darkness. Don't worry; the cuisine is delicious and prix fixe, which means that the only decision you have to make is regarding your next drink.
Fun Things To Do in Las Vegas for Halloween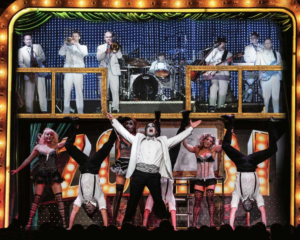 WHERE: 3663 Las Vegas Blvd S Ste 360, Las Vegas
WHEN: Show times daily
Zombie Burlesque is a haunted and charming revue where the undead are as sexy as they are scary. The dancers are talented and so entertaining to watch, making this an unforgettable night! Catch the show in the Miracle Mile Shops at Planet Hollywood.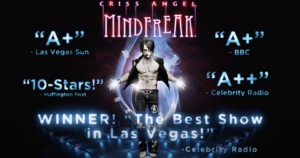 WHERE: 3667 S Las Vegas Blvd, Las Vegas
WHEN: Show times daily
The king of mystery is worth seeing for Halloween in Vegas! Criss Angel's show series at the Luxor Hotel has a new show to catch. AMYSTIKA features theater director Franco Dragone and the tricks and antics that accompany this ling-standing Vegas residency. 
WHERE: 4760 Polaris Avenue Las Vegas, Nevada 89103
WHEN: Open daily, hours vary
There's a lot of variety in escape rooms, and Halloween is the best time to visit one. Trapped! Is one of many escape room experiences in Las Vegas, where the thrill of working against the clock to avoid certain doom is one family and friends can all enjoy. We recommend the "One Eyed Jack" room for some slasher-horror delights. 
Throw a Halloween Las Vegas Party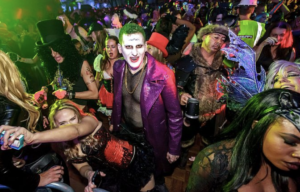 WHERE: 4321 W Flamingo Rd, Las Vegas
WHEN: October 28 – 30
The Palms reopened in mid-2022 and they're making up for lost time. The Fetish & Fantasy is hosting the wildest Halloween in Vegas with its Sin City Party series. Their 2021 Halloween party was a smash hit, and this year is slated to be even better with more music and mayhem.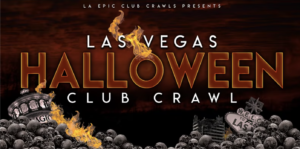 WHERE: Locations vary
WHEN: Hours vary
Get the best thrills out on the town with the Halloween Las Vegas clubs and their offerings! LA Epic Club Crawls is hosting its annual Halloween club crawl collection. Choose between three different experiences, ranging from a Fremont Street day crawl to a downtown night series and a Las Vegas Strip trip. We'll take you around the best spots in the city to try great drinks and dance the night away.
Not sure what to wear? We've got you covered. Check out our Halloween dress code guide to dress to impress — or frighten.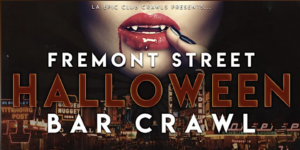 WHERE: Locations vary
WHEN: Hours vary
Get your costumes ready and celebrate Halloween in Downtown Las Vegas, with a Fremont Street Bar Crawl! Receive exclusive perks at the best bars in Old Vegas. Trade in the sweet chocolates with sweet shots and plenty of eye candy!
Not sure what to wear? We've got you covered. Check out our Halloween dress code guide to dress to impress — or frighten
Grab some drinks for Las Vegas Halloween Weekend
Drink special Halloween cocktails at a Las Vegas restaurant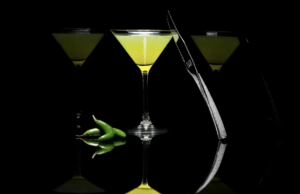 WHERE: Locations vary
WHEN: Hours vary
More Strip party spots serve up chilling cocktails and spirits — pun intended. Head to STK at The Cosmopolitan for some spooky concoctions, or visit the closeby Piero's for their annual brews. Other signature restaurants include Ghostbar at The Palms, to spend your Halloween Las Vegas weekend at a haunted hideaway, and the 
Get mysterious at the Mob Museum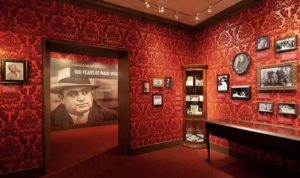 WHERE: 300 Stewart Ave, Las Vegas
WHEN: Hours: 9 AM – 9 PM daily
Step back into mobster culture that's full of its own mysteries. There's a secret bar in the basement, serving up unique cocktails from the Prohibition era. Before descending down the steps, walk through artifacts and historical tidbits to get in the spirit! 
Check out Lost Spirits Distillery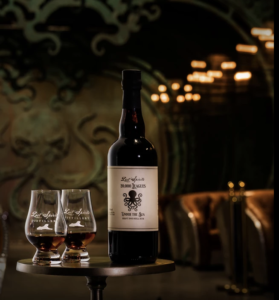 WHERE: 3202 W Desert Inn Rd, Las Vegas
WHEN: Thursday through Monday 7 PM – 12 AM
If your cup of tea is creepy under-the-sea fun, then head to Lost Spirits to dive into some amazingly eerie creations. The bar area is a cozy enclave next to the restaurant, where a large nautical table can seat a dozen of your closest friends for a meal. Don't forget to visit the distillery for some swashbuckling rum samples!
Find the Best of Halloween Events Las Vegas 2022
Halloween is a long night, and going between different spots is one of the best ways to spend nights on the Strip. Check out several Sin City hotspots on the epic Las Vegas club crawls on Halloween in Vegas. We'll see you on Hallow's Eve!
The post Las Vegas Halloween 2022 appeared first on Las Vegas.