Kaos Nightclub and Day Club in Las Vegas
April 11, 2019
KAOS at The Palms, Las Vegas
Kaos nightclub and day club in Las Vegas is finally here! Part of a larger renovation of the Palms Hotel and Casino, this new venue is ready to amaze guests and VIPs.  Vegas Party VIP can help you plan your entire KAOS experience from start to finish including guest list entry and bottle service. Nightclub and Pool Party packages are now available.
Station Casinos has poured $690 million into rebuilding and rebranding the Palms as having gone "from dust to gold," and the expression "getting what you pay for" has never been so true. The Palms is now home to the largest day and night club combination venue in the world, clocking in at 102,000 square feet. That's one grand and luxurious adult playground for locals and tourists alike to cut loose and have the time of their lives. The General Manager of the Palms Resort, Jon Gray, has stated, "It's a big bet, but a calculated one. With everything this property has going for it, I wouldn't be surprised if the new Palms was even cooler than it was before." (CNN). Fusing art, architecture, and raw ingenuity the venue is the permanent dwelling of two awe-inspiring Damien Hirst statues, a 360-degree rotating DJ booth (shared between both the day and night club sections), and a dome cover for the day club, making KAOS the year-round party destination.
KAOS features an unprecedented residency list from the worlds top DJs and artists including Above and Beyond, Armin Van Buuren, Cardi B, Marshmello, The Zac Brown Band and more.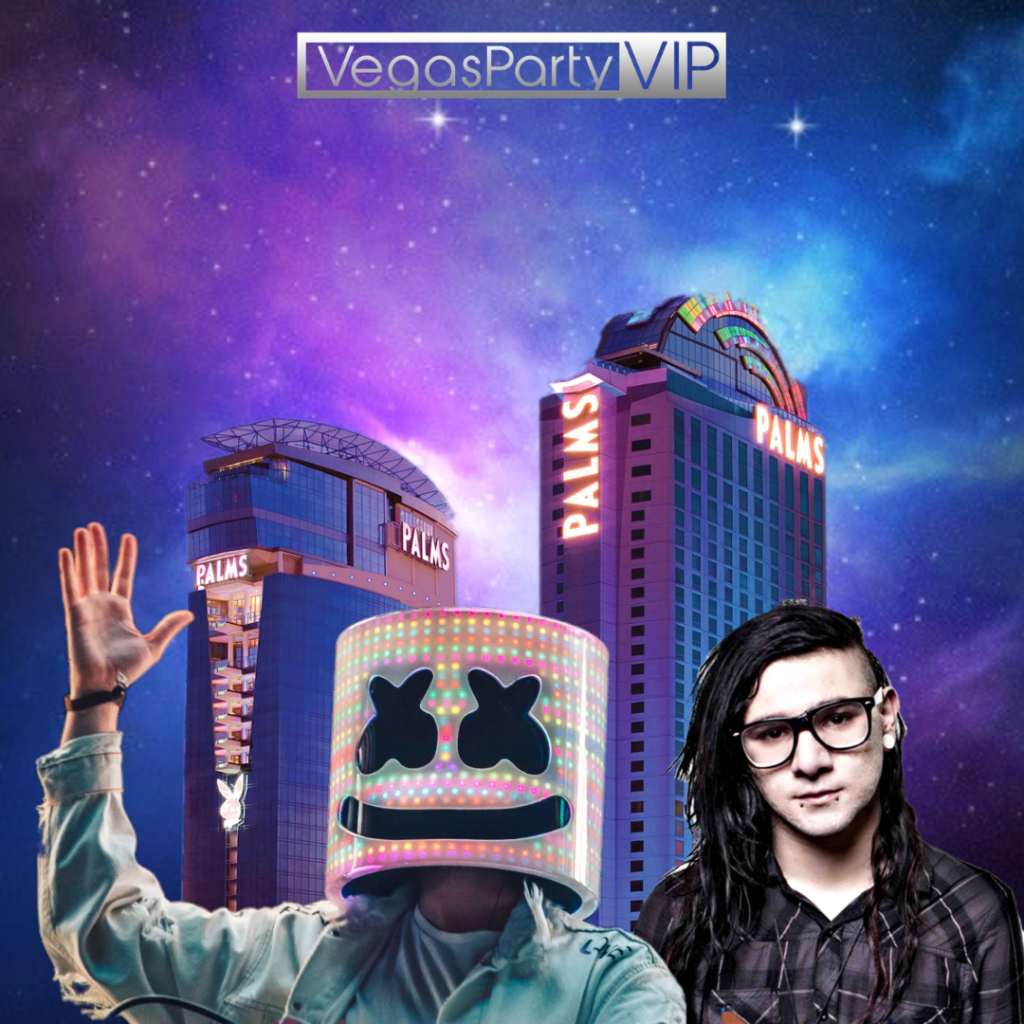 If you're ready for some fun in the Summer sun, the KAOS dayclub is where you'll want to be. When you get past security and make it up the stairs, you are greeted by the 'Barnacle Bear' statue; and as you make your way further into the day club, you will be transported to a chic and modern Grecian-styled courtyard with two main pools, surrounded by multi-level cabanas and bungalows (and every bungalow has its own personal pool!). You're made to feel as though you've stepped into a scene from an ancient myth of gods and monsters with the colossal Headless Demon towering over one of the two main pools. Laying out to soak up some rays, popping bottles and sipping refreshing cocktails, or dancing to some sweet Summer jams under the Headless Demon, will have you feeling like you've been whisked away to another world, entirely. KAOS day club is an exquisite blend of luxury, opulence, and unparalleled art making this pool party experience a true one-of-a-kind adventure.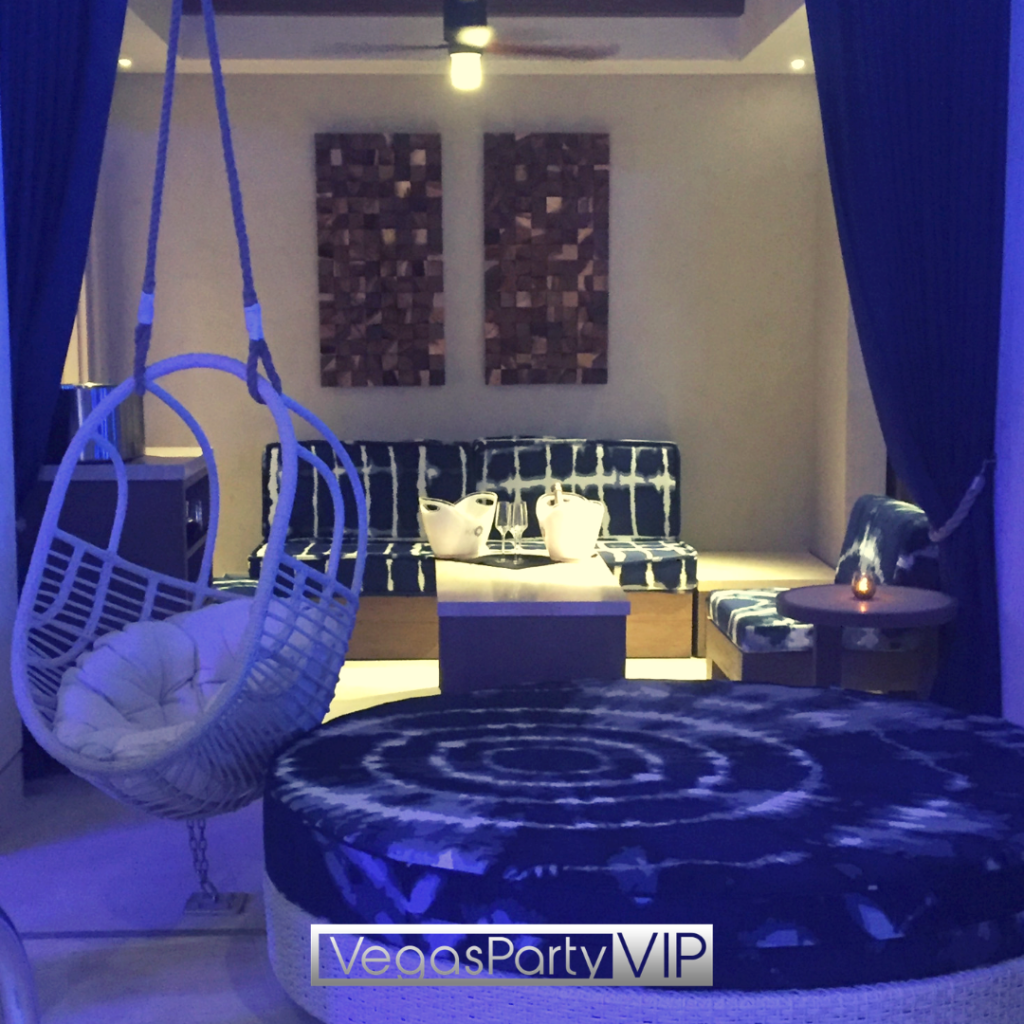 Much like the day club, the nightclub carries you away to a whole other world. The multitude of jumbo screens all over the walls blaring their neon lights and graphics and the circular light fixture on the ceiling will have you feeling like you're about to be beamed up to the mothership –and we are always down for a ride to planet Party!
Unlike any other nightclub we've seen in recent years, the KAOS nightclub's layout is in the style of an ancient Greek amphitheater, allowing for great views of the DJ booth throughout the entire venue. Want to grab a drink at the bar, but don't want to miss any of the action? Luckily, there is a bar on both levels of the nightclub directly across from the DJ booth, so even if you're standing in line at the bar for a while, you'll still have a great visual of the DJ and dance floor. Not interested in standing in line for drinks? Book Bottle Service with us, and we'll make sure you get a spot at any of the amazing tables throughout the venue. Contrary to other nightclubs in Vegas, all the tables at KAOS possess great views of the DJ booth and dancefloor, and the tables on the second level all have glass balconies and plenty of room for dancing.
The post Kaos Nightclub and Day Club in Las Vegas appeared first on Vegas Party VIP.