Fremont Street Halloween Scavenger Hunt
October 21, 2023
Halloween Fremont Street Scavenger Hunt 2023
Rules and Guidelines: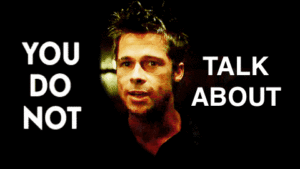 Don't talk about the scavenger hunt.
Forget # 1 and share the hell out of it on Instagram!
Ensure you have an Instagram account to participate in the scavenger hunt.
Follow @lasvegasclubcrawls – Make sure to follow our Instagram account @lasvegasclubcrawls if you haven't already.
How to Participate:
Find the Items:
As you visit different bars, search for the items on the checklist. Get creative in your search!
Capture Your Findings:
Take clear photos or short videos of each item you find. Ensure that they are distinguishable in your Instagram story.
Instagram Story Posts:
For each item you find, create an Instagram story post. Or you can create a collage at the end of the hunt with all your findings!Tag @lasvegasclubcrawls: Make sure to tag @lasvegasclubcrawls in each of your Instagram story posts.
Complete the Scavenger Checklist:
Work your way through all 10 items and post them on your Instagram story as you go. Or you can create a collage at the end of the hunt with all your findings!
Prizes:
Whoever is the first to find & post ALL 10 items (EACH DAY) on the list will win the Halloween Fremont Street Scavenger Hunt and a $100 gift card to LA Epic Club Crawls. This prize is valid at any of our locations (Las Vegas, Miami, & Los Angeles) and expires October 2024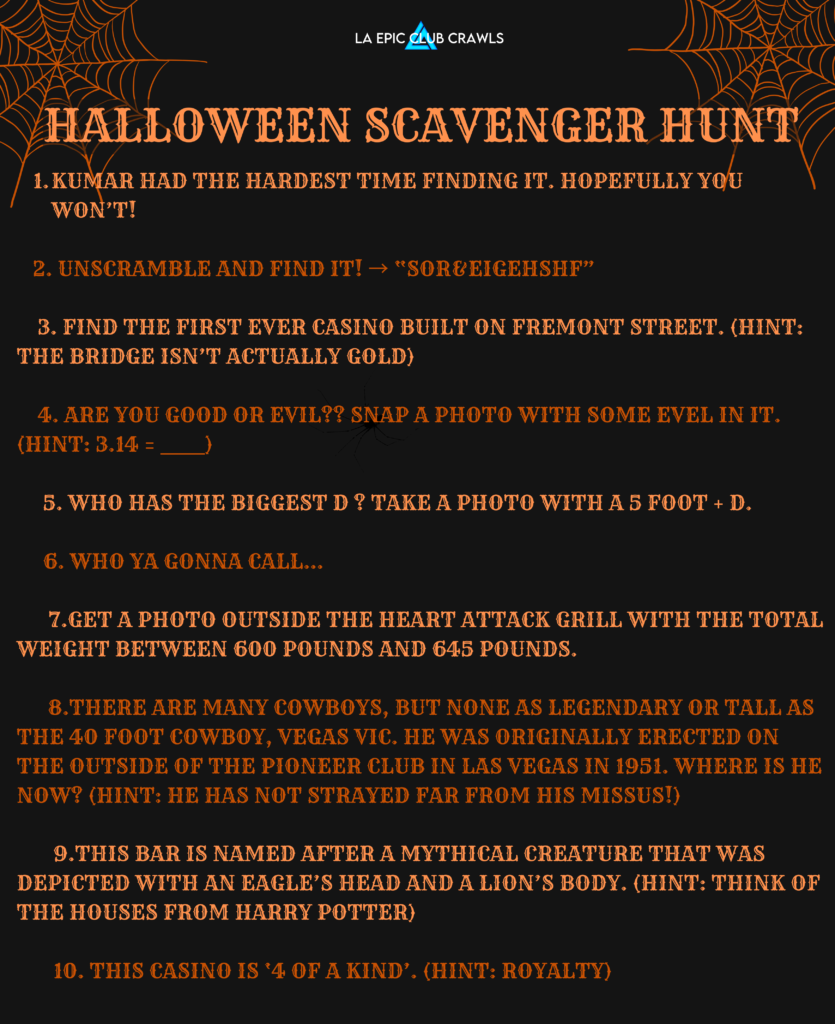 Have Fun and Get Creative!
Ready?
Set?…. Wait! Before you start check out what you can and can't wear on our Halloween Dress Code Blog.
Go!
SATURDAY'S MAP
SUNDAY'S MAP
Having fun on the scavenger hunt? Keep it rolling and book one of our other Halloween events!
BOOK NOW
The post Fremont Street Halloween Scavenger Hunt appeared first on Las Vegas.