Cinco de Mayo Fremont Street Bar Crawl
April 23, 2023
Cinco de Mayo Fremont Street Bar Crawl
Looking for a fun way to celebrate Cinco de Mayo weekend in Las Vegas? Look no further than our Fremont Street bar crawl! From 2 pm to 1 am, you can bar hop to over 10 amazing Downtown Las Vegas venues, receiving free entry and exclusive drink or food specials at all participating Fremont Street bars.
This bar crawl is perfect for you day partiers, or anyone looking to have an EPIC time for the holiday! Check out the best bars on Fremont Street with all your friends while getting discounts on your food and/or drinks! 
So gather your group and get ready for a Cinco de Mayo in Las Vegas you won't forget. With our Fremont Street bar crawl, you'll experience the best of Downtown Las Vegas's nightlife (during the day), while enjoying exclusive specials and discounts at each venue. Don't miss out on this Cinco de Mayo bar crawl!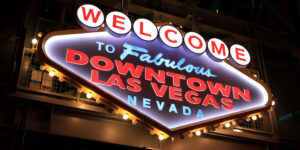 HOW IT WORKS:
Check-in is from 2 pm-6 pm at Hennessey's Tavern. When you arrive, you will check in with one of our VIP hosts, receive your wristband, and an epic map of all participating bars. After check-in, you can bar-hop from venue to venue on your own time, enjoying all the exclusive specials offered throughout the day!
Some participating venues include Cat's Meow,

Gold Spike

, The Nerd, and Troy Liquor Bar. 

Must be 21 years old with a valid ID to participate 
WHAT'S INCLUDED IN THIS CINCO DE MAYO FREMONT STREET BAR CRAWL
Free entry to all participating venues (10 Downtown Las Vegas venues)

Discounts and specials at all venues for our bar crawl guests only! 

Fun free give-aways for early check-ins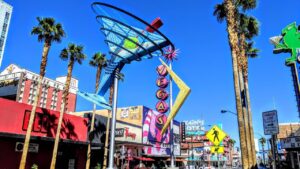 HOW TO BOOK 
Go to our website, https://laepicclubcrawls.com/las-vegas/  to book. You can click the BOOK ALL DATES button on the top of the page, then select 'Cinco de Mayo Fremont Street Bar Crawl.'  Use promo-code TEQUILAFIVE for 5% off! 
OTHER EVENTS 
If you are after Las Vegas pool parties or nightclubs, do not worry, we got something for you! In addition to our self-guided daytime event, we also offer a Las Vegas Club Crawl, a Las Vegas Pool Crawl, and a Las Vegas Dispensary Tour! 
WHY PICK US? 
We are a small, family-owned company that has been in business for 10 years. Each year LA Epic Club Crawls brings out over 10,000 people for events in multiple cities! Our professional hosts are highly trained to give all of our guests the experience of a lifetime! We have exclusive relationships with venues to make sure our guest experience is perfect from start to end!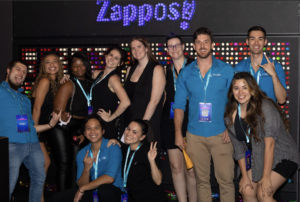 _______________________________________________________________________
FREQUENTLY ASKED QUESTIONS 
What is the latest I can check in to get my wristbands? 
Check-in will end at 6 pm sharp, there will be no check-ins later than that, as our hosts will be wrapping up the check-in station. 
Can I pick up wristbands for my friends? 
As long as you have the scannable tickets, you can pick up as many wristbands as you want for your group! 
What bars are participating? 
We have over 12 of the best bars on Fremont Street participating in this event! You will receive all of the participating venues at check-in! 
How do I know where to go?
Check-in is at Hennessey's Tavern (425 E Fremont St, Las Vegas, NV 89101)

between 2 pm-6 pm. You will receive a map with all of our participating locations along with the drink specials they are offering. If you lose your map, no worries! We will have a digital QR code you can scan at check-in so you can keep your map on your phone!
The post Cinco de Mayo Fremont Street Bar Crawl appeared first on Las Vegas.