Cannabis Tour: #1 Las Vegas Dispensary Tour
July 6, 2022
WHAT IS A CANNABIS TOUR?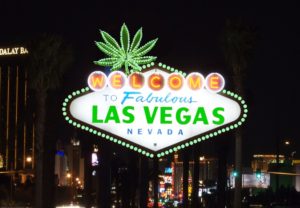 One of the greatest things about Nevada is the legalized marijuana! What better way to spend your vacation than trying out all the different types of cannabis on a Las Vegas Dispensary Tour? Whether you have been to a Las Vegas dispensary or not, a weed tour is the very best way to experience Mary Jane in Las Vegas!

A cannabis tour is the latest craze to hit Sin City! Each tour has a different schedule and different venues, but they are essentially the same concept! You get to visit multiple Las Vegas dispensaries on a party bus! This saves you the trouble of figuring out the best dispensaries yourself, and you don't have to worry about the dispensary delivery fees! They typically include some free snacks or discounts at a select food or drink venue! 

LA Epic Club Crawls introduces their first Las Vegas Cannabis Tour! The tour will include two of the best Las Vegas dispensaries, a lit Vegas party bus, a VIP host, and some great food and drink specials at the starting venue! Here is the Las Vegas Canna-bus Tour's Itinerary.
The tour meets at Redtail in Resorts World Las Vegas to check in. There you can enjoy some discounted drinks and appetizers before boarding a Las Vegas party bus.
The party bus will take you to Nuwu Marketplace first, which has the only legal cannabis consumption lounge in all of Las Vegas so that you can puff, eat, or drink all your new products! There is nothing else like this weed lounge in the whole city, you don't want to miss it!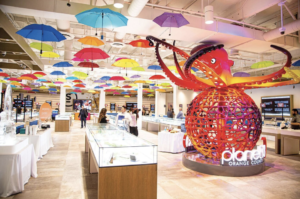 Photo Source
Afterwards, the tour stops at Planet 13, the most famous dispensary Las Vegas has to offer! Inside Planet 13 you will find anything from merchandise, to a coffee shop and pizzeria, not to mention all the great cannabis products they have to offer.

The Strip
After you enjoy the dispensaries, the party bus will drop you off at a convenient location on the strip, so if those munchies just barely hit, you can easily find somewhere to sit and chow down! 
EVENT HOURS
The event starts at 12:00pm at Redtail inside Resorts World, Las Vegas's newest hotel! The tour lasts until approximately 3:30pm!
LAS VEGAS RULES REGARDING MARIJUANA
Keep in mind that you still cannot smoke weed in most public places, or on the party bus, so be sure to keep those goodies in the bags until you can enjoy them safely without incurring a hefty fine. Las Vegas also has a limit of one ounce of marijuana or 3.5 ounces of concentrate at one time, so be mindful of that when deciding which party favors to buy. Last but not least, please do not drive if you have consumed marijuana as you can still get a penalty for driving under the influence. Instead, use your favorite rideshare app or taxi's to travel safely!
The post Cannabis Tour: #1 Las Vegas Dispensary Tour appeared first on Las Vegas.