2022 Halloween Las Vegas Crawls
September 28, 2022
Whether you dress to frighten or entice, you can be sure that Halloween 2022 will be the best Halloween yet! We want YOU to treat yourself, this Halloween in Las Vegas, we're getting real creepy! LA Epic Club Crawls provides three huge events, so there is something for every one!  Bar hop on your own time during the day, with our self-guide Fremont Street bar crawl, or range the night away on our Las Vegas Club Crawl, partying with some of the top DJs in the world!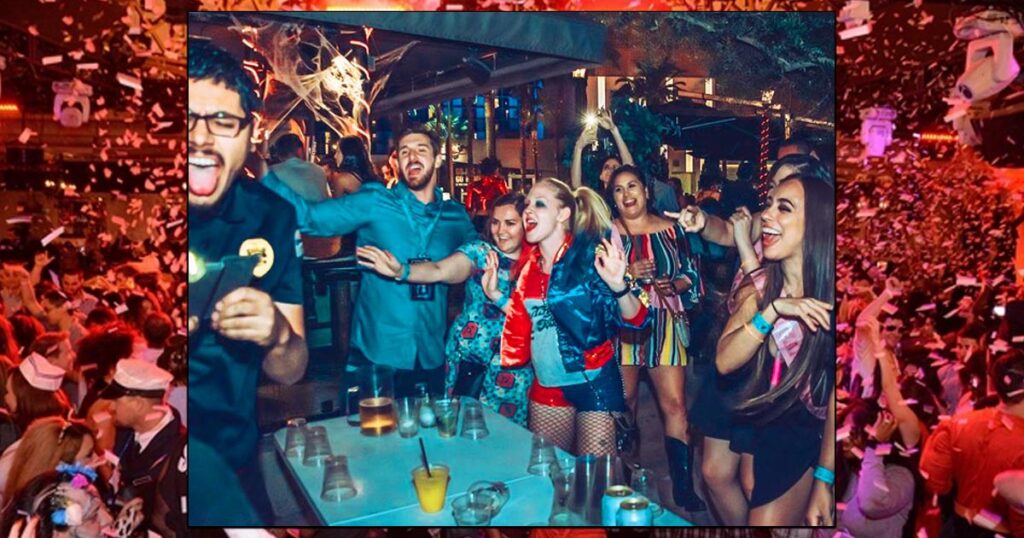 This Las Vegas Halloween Club Crawl is perfect for all the guys and ghouls who are looking to get lit this holiday! Your Epic party hosts will be taking you to multiple venues with free express entry, drink specials at some venues, a Las Vegas party bus ride, and some of the world's biggest DJ's! Why go to one club when you could visit several?
WHAT'S INCLUDED:
Express FREE entry to up to 4 venues (mix of bars, lounges and nightclubs)
Exclusive drink specials at some venues (typically start bars and lounges)
Las Vegas party bus ride
VIP party hosts
Halloween costume contest (prizes and categories TBA)
WHEN: October 27th – October 31st, 2022, Starting time varies depending on the day, between 8:30pm – 9:15pm
WHERE we go: Venues will be posted the week prior to Halloween! We always visit a mix of the major nightclubs, and all venues will be on the Las Vegas Strip!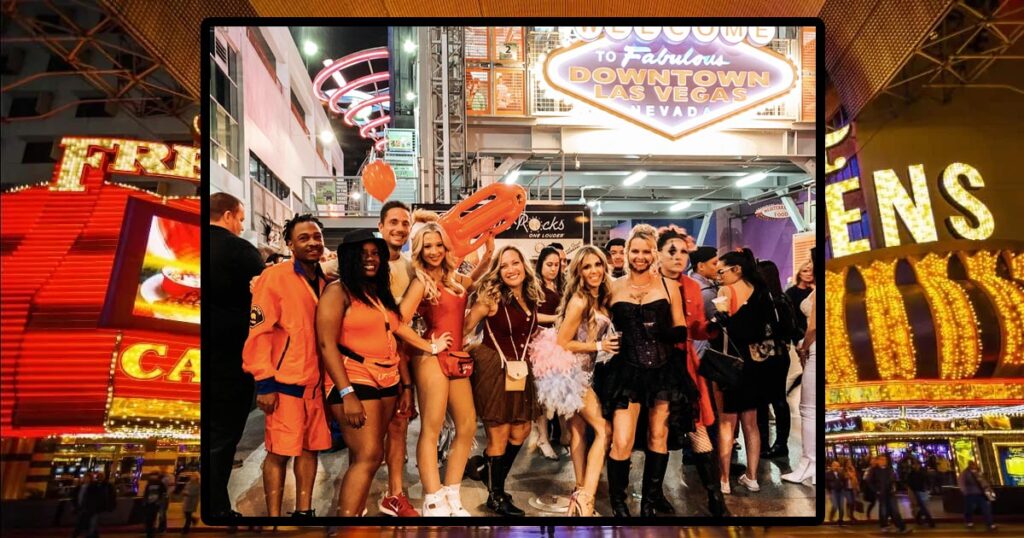 There's no better place to party than Fremont Street in Downton Las Vegas this Halloween weekend! Check-in at Henneseys Tavern, 425 Fremont Street in our private room, where we'll be pre-gaming and playing drinking games. Receive 1 free well drink, and discounts on additional food and drink.  From there, your expert party hosts will lead the group to 2 additional venues, ending at Cat's Meow, for unlimited BOGO well drinks (buy 1 get 1 free) and a Halloween costume contest with cash mooonnniesss for the prize!
WHAT'S INCLUDED:
Express FREE entry to all venues on the lineup (3-4 venues)
1 FREE well drink at the starting venue, and exclusive drink specials at all venues to follow
Drinking games at the starting venue
Halloween costume contest at the final venue, CAT'S MEOW
Amazing VIP party hosts to ensure the night runs smoothly
Option to add on a party bus to a nightclub AFTER the Fremont Bar Crawl
Edited photos from the crawl (posted on our social media the following week)
WHEN: October 27th – October 31st, 2022, 8pm start
WHERE: Check-in and first venue will be Hennessey's Tavern (425 E Fremont St #110, Las Vegas, NV 89101).  Full lineup will be posted closer to the event! 
–> BOOK FREMONT BAR CRAWL (8:30pm) HERE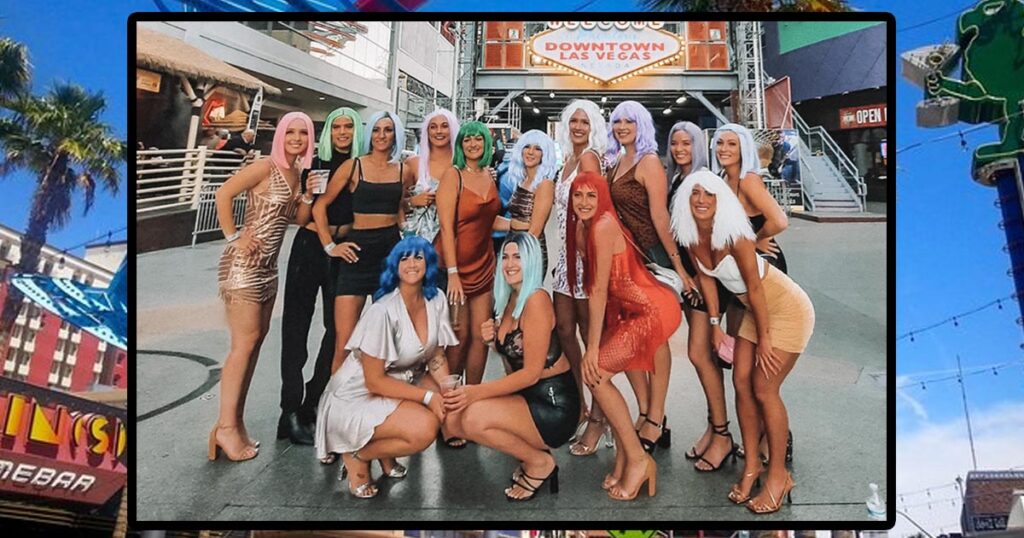 Looking to get day drunk in Las Vegas? Aren't we all ;). This Halloween Fremont Day Crawl is the answer! Check in with our hosts at Henneseys Tavern at 425 Fremont Street, where you will get a wristband and a map of all participating venues. The map will show all the participating venues, what times they are open, and what exclusive drink and/or food specials they are offering.  Bar hop from venue to venue on your own time! Your wristband is your ticket in. 
WHAT'S INCLUDED:
A wristband and map at check-in (Henneseys Tavern)
FREE entry and exclusive food and/or drink specials at all participating venues
Receive promo code for 25% one of our Las Vegas Club Crawls
WHEN: October 29th – October 30th, 2022  (2pm start time)
WHERE: Check-in between 2pm-6pm at Hennessey's Tavern, at 425 E Fremont St, Las Vegas, NV.
–> BOOK FREMONT DAY CRAWL (2pm) HERE
Don't party in Las Vegas unless you are partying with LA Epic Club Crawls! Keep it spooky guys and ghouls!
The post 2022 Halloween Las Vegas Crawls appeared first on Las Vegas.